My friend Ariane sent me a text the other day with this question.
"What is one book you wished everyone would read?"
And I haven't slept since.
That's not completely true, I haven't slept for other reasons as well.
The question did give me pause, this is a big question and there are a lot of different ways to answer. While ruminating, I had a nice back and forth with my dad for 30 minutes where we debated the parameters of such a question and eventually just broke down and named books that meant a lot to us.
Because that's what this is, it's not about what book society and Newberry label printers think we should read, it's about the book that caught us off guard at a certain time in our lives, right when we needed it. A book that gutted us or lifted our heart.
Did you ever read the book High Fidelity by Nick Hornby or see the movie? In the movie there is this great scene where the main character, Rob, is reorganizing his record collection. (By the way, this collection takes up a whole wall of bookshelves, it's impressive.) His co-worker, Dick, comes over and is trying to surmise how Rob is organizing his records.
Dick: I guess it looks as if you're reorganizing your records. What is this though? Chronological?
Rob: No…
Dick: Not alphabetical…
Rob: Nope…
Dick: What?
Rob: Autobiographical.
Dick: No fucking way.
My bookshelves have become a sort of time capsule of my past. Books that were important to me at different ages. An autobiographical account of my life, told in book titles. I like the idea off arranging books autobiographically. While my bookshelves are divided into different themes and eras, they are all currently organized by the color of their spines. (It was quarantine, remember?)
But just one book? I don't know if there is just one, because titles and authors have begun a parade through my mind with this question. So, in typical Nicole fashion, we'll work through this together.
First, I think I should make the argument for reading in the first place. The Lost Art of Reading: Books and Resistance in a Troubled Time by David L. Ulin.
Mr. Ulin is a critic and essayist for the Los Angeles Times. In 2010 he wrote this book, but re-released it in 2018 with a new forward and afterword. It's a book that argues that reading helps us with our critical thinking and allows our worlds to expand, while social media and the 280-character tweet, steals our ability to engage our critical thinking.
"We live in an era when everyone wants to tell his or her story, but there is no real sense of what story means anymore."
When we read, we learn to empathize and our world expands. The distractions of the internet age have changed how we read and even how we empathize.
"Reading is an act of contemplation, perhaps the only act in which we allow ourselves to merge with the consciousness of another human being. We possess the books we read, animating the waiting stillness of their language, but they possess us also, filling us with thoughts and observations, asking us to make them part of ourselves."
Ulin's ultimate argument, is that the very act of reading a book is a revolutionary act in this day and age. Case and point. So many folks are posting headlines as their arguments on social media, but if you read the whole article, use critical thinking and reasoning, often, the point of the headline had very little to do with the point of the article itself.
Reading as an act of revolution.
Which brings me to Fahrenheit 451 by Ray Bradbury. This is at the top of my list, not necessarily in the must read stack, but as it brought up a question, similar to my friends, that has plagued me my whole life. This book is more poignant now than ever. Scarily so. But all that aside, at the end of the book, the main character, who thinks he's the only one resisting the government, finds he's not alone. He discovers an entire community of rebels, The Book People, who have dedicated their lives to preserving books. Each person has memorized a book. That's who they've become.
This rattled me so much when I was a kid, because I have been wondering for years, in that dystopian universe, which book do I dedicate my life to? Which book do I become?
I love books, the tactile touch of paper on the tips of my fingers, the fibrous smell of pages, the way the heft of a book feels in my hands, the way the rhythm of the words weaves a spell. I think I could make an argument for each book as it appeared in my life. That would be one way to answer this question.
Green Eggs and Ham by Dr. Seuss was read over and over and over. His genius was lost on us as children. Oh The Places You'll Go is a book I've given many friends. At first they frown at me as if I've lost my mind, then when they read it, they understand.
"And when you're alone, there's a very good chance
you'll meet things that scare you right out of your pants.
There are some, down the road between hither and yon,
that can scare you so much you won't want to go on.

But on you will go
though the weather be foul.
On you will go
though your enemies prowl.
On you will go
though the Hakken-Kraks howl.
Onward up many
a frightening creek,
though your arms may get sore
and your sneakers may leak."
The first book I remember choosing for my very own was a coffee table book about King Tut and Ancient Egypt. Not a book I think everyone should read, but it has its place in my autobiographical book list. I was in second grade and allowed to check that book out several times from the Taft Library. Oh, flipping slowly though the large glossy, gold photos of a world from so long ago.
Before there was Harry Potter…our 5th grade teacher read The Borrowers by Mary Norton aloud. That was my favorite time of the school day.
The next leap of book reading growth came in 6th grade. It was such a profound idea when I found a series of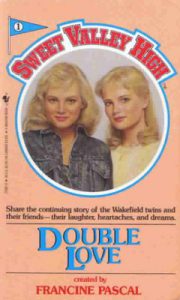 books I wanted to read that were not school assigned. Those were the years the Sweet Valley Twin books were popular. There were so many books in that series. And there was so little money. Not to mention they were always checked out at the library. However, a few friends and I would buy a different number in the series and the books would rotate among us. I felt like I was finding a little courage and confidence when I found books I liked.
In those awkward days, I read a lot of Judy Blume, she was our voice of reason, our lifeline that declared everything was going to be okay.
Sixth grade was also when school aged children had to read the Newberry Medal winning book, A Wrinkle in Time by Madeleine L'Engle. That book wrapped me up in that stormy night when all seemed lost, and comforted me. Then it freed something inside of me that had been trying to get out. My personal power.
Over the years, my gypsy spirit and constant travel wasn't conducive to keeping boxes upon boxes of books in storage. One book I wish I still had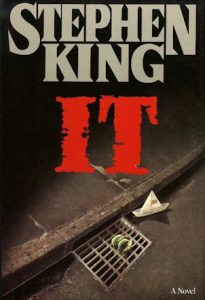 was my tattered copy of Stephen King's IT.  I read that monstrous tome the summer between 7th and 8th grade. That book grew so intense I had to read it outside, during the day, in full sunlight and I slept with the hall light on each night. Stephen King became the master of storytelling and fighting demons. Personal or paranormal. What I recall was how he told stories, those were the lessons I was picking up even then. He became a guru then, even before he wrote his book On Writing. (Which is my favorite writing advice book.)
High school started and I read Heaven by VC Andrews. If the name sounds familiar but you can't place it, V.C. Andrews wrote Flowers in the Attic. Of course I read that one, but it wasn't my favorite. The Heaven series was.
At this point in my life, I was a writer, but not knowing anyone else who was a writer at such a young age, I kept that information between myself and my best friend who wanted to be a writer as well. Between 8th and 9th grade, I wrote my first novel. This book, born from the example of Madeline L'Engle, Ray Bradbury, Stephen King and V.C. Andrews, is an intense hot mess. That poor character loses her family of five in a plane crash, she's in a wheel chair, she has an alcoholic boyfriend who doesn't really love her and I think even the wind is somehow evil and trying to take her life. Do you know, I never titled that book. It does, however, have a beginning, middle and end. It taught me that I had the fundamentals in me.
Then came Amanda Carpenter. I'm not sure how my friend Jewell and I found her. But this is what we knew, she was 19 years old when she got her first book, The Wall, published. The book isn't that great, but Amanda had accomplished "the dream" at an early age. I have all 16 of her titles published at that time. I looked her up a few years ago, and Amanda Carpenter was the pen name of Thea Harrison. Who never stopped writing.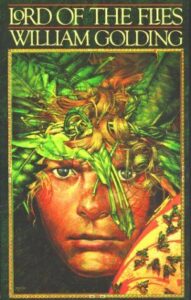 English class freshman year. The book was Lord of the Flies by William Golding. Holy Mary Mother of Good Writing. This was the first required reading that exposed what good writing was attempting to do. This book was read as we began to study The Odyssey and is the beginning of the glorious "Journey" motif that has closely encircled my life. I had a gypsy spirit beginning to blossom and these books helped solidify it.
In the whirl of high school class work and tests and boys, I remember using my free time to write and read. Danielle Steel, V.C. Andrews, Stephen King, those were the three authors whose book lists I was devouring. Thankfully they were full lists.
Merchant of Venice, Red Badge of Courage, Call of The Wild…these were school assigned books I didn't understand the importance of or care much about at the time.
The Idylls of the King by Tennyson, Julie Garwood, On The Road by Kerouac, The Blue Sword by Robin McKinley…these were titles that impacted my life at various moments when, perhaps, my life needed impacting.
Senior year, the movie The Last of the Mohicans came out. My friend bought me the book. I struggled through the reading, it was the first important literary book I read alone, without the prodding of a classroom.
My early college years were filled with Rosamunde Pilcher and Maeve Binchy (Circle of Friends). The years of introspection were reflected in what I read and wrote.
My writing became more robust, and I started to share my writing with others.
Reading changed for me the more I wrote. It was an escape, but it was also research. The net widened on what I read. As I met more friends with different back grounds and took more classes, my reading list grew and morphed. Each book that became important was often directly related to an important event or time in my life.
The artist Judy Chicago came into my life in her book Through the Flower: My Struggle as a Woman Artist. Ms. Chicago pinpointed the long, arduous road women have taken to make their way in this world. How they've fought to get their voices heard and art viewed. She reminded me of the good mothers who came before me who paved the way so that a woman's voice has a chance of being heard in today's world.
A Christmas Carol by Dickens. I've done research papers on this book I love it so much. It holds so much sentimental importance as well that I still read it every Christmas season.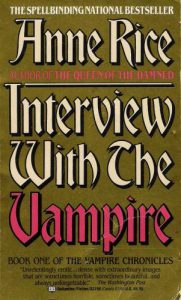 Anne Rice was the mother of vampires. Before they sparkled and wrote poor prose, there was Anne Rice and she took us deep into the troubled psyche of the undead and entertained us there.
The Hitchhikers Guide to the Galaxy taught me how to have fun with the world you create.
The Color Purple by Alice Walker was this beautiful heartbreaking gift with sisterhood and resilience as its beating heart. I read all Ms. Walkers work after this, they were all profound, but this was my favorite.
The Things They Carried by Tim O'Brien floored me. While the story is heartbreaking and so well written, this book taught me about character development more than anything.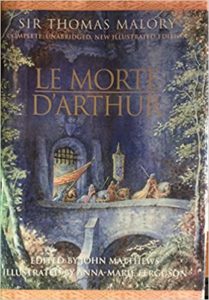 Le Morte d'Arthur by Malory. Reading this in the original middle English takes a minute to get the rhythm going, but then as Arthur comes alive, so does Chaucer and Shakespeare.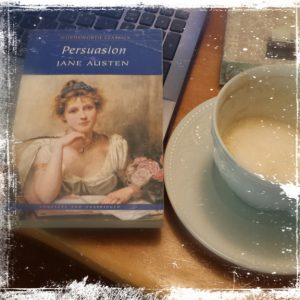 Jane Austen's Persuasion. I recommend reading it in a hot climate, like the Philippines, after a horrific break up. This is the greatest example I have of a book that lifted me out of the emotional space I was in, allowed me to rearrange my molecules, while I was practicing the escapism of reading, and come back to this life a little more of my self.
Leave of Grass by Whitman will teach your soul to hear poetry.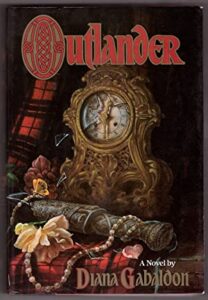 Diana Gaboldon's Outlander. Before it was popular. She elevated the historical Romance genre and taught me about epic writing.
Terry McMillan's book How Stella Got Her Groove Back taught me that sometimes you can play with the rules of writing and make the words and paragraphs a true extensions of yourself.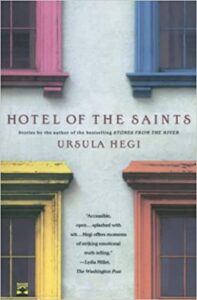 Hotel of the Saints by Ursula Hegi was a book of short stories I read one thanksgiving on my grandmother's back porch in Georgia. This book will always smell like hazelnut coffee, earthy red clay, wet leaves and wicker furniture.
The Lone Ranger and Tanto Fistfight in Heaven by Sherman Alexi. I loved this book, but I think I loved the title even more. It just caught me off guard and was so wonderful. That image brought about by the title alone was worth the read. Oh, and Alexi's an amazing writer.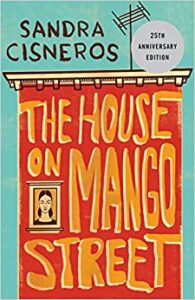 The House on Mango Street by Sandra Cisneros cemented my love for the short story.
Boccaccio's Decameron was a great book that begins a conversation with the Italian Renaissance.
I came to Hemingway later in life, sure I had to read For Whom the Bell Tolls and The Sun Also Rises in school, but it was his book A Moveable Feast that got to me. I read this book once a year and long for Paris.
"If you are lucky enough to have lived in Paris as a young man, then wherever you go for the rest of your life, it stays with you, for Paris is a moveable feast."
A Circle of Quite by Madeline L'Engle. In her journals she became my friend.
"I had to write. I had no choice in the matter. It was not up to me to say I would stop, because I could not. It didn't matter how small or inadequate my talent. If I never had another book published, and it was very clear to me that this was a real possibility, I still had to go on writing."
Conflict Resolution for Holy Beings: Poems by Joy Harjo will show your spirit how to listen to the ancestors.
Pádraig Ó Tuama's poem "Oremus" will teach you how to forgive yourself.
Dante's Divine Comedy is good for getting you through a pandemic.
This year, if I were to talk about the one book I think everyone should read, it's Women Who Run with the Wolves: Myths and Stories of the Wild Woman Archetype by Clarissa Pinkola Estés. This book is so dense, I read three pages a day. This book is so profound. I can only get through about three pages a day. But this book is transformative.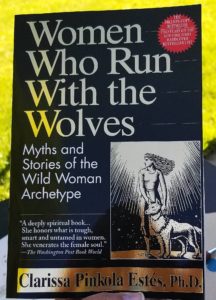 Look, my list could go on and on. I've forgotten books and even while I write this, more titles continue to come to mind. And I'm going to ask you, my dear friend, what books impacted your life? And I'll nod my head as I read about those books and think, "Yes, how could I have forgotten that book?!"
I think I'm ready to answer this question: What is one book you wished everyone would read?
I wish everyone would read a book that moved them to tears at least once in their lives. I wish everyone would read a book that made them laugh out loud at least once. I wish everyone would read a book that made them hug the pages to their chest and try to catch their breath. I wish everyone would read a book that helped them see the world from a different point of view and look up from the page with a bit more empathy. I wish everyone would read a book, at least once, that transported them to a different place so that when they come back into their bones and skin, they long to return to that magical place once more.
To The Book

Go on then
in your own time
this is as far
as I will take you
I am leaving your words with you
as though they had been yours
all the time

of course you are not finished
how can you be finished
when the morning begins again
or the moon rises
even the words are not finished
though they may claim to be

never mind
I will not be
listening when they say
how you should be
different in some way
you will be able to tell them
that the fault was all mine

whoever I was
when I made you up

— W.S. Merwin, from Present Company (2005, Copper Canyon Press) and later included in The Essential W.S. Merwin (2017, Copper Canyon Press).