Publications
Literary Yard published my short story "Mornings." October 2019.
2018 grant recipient The Alexa Rose Foundation.
Flare published my short story "Ending Up" April 2018.
East Jasmine Review published my short story "Fireflies." July 2017.
Trip101 Freelance writing for the travel website Trip101.
Finding Mr. Frawley  Idaho Magazine January 2016
As part of the annual Writers in the Attic contest, 21 authors from Idaho were selected…to be featured in this anthology of stories focused around the theme detour. Nicole Sharp's story "Ithaca" is featured. Click on the book to order your copy.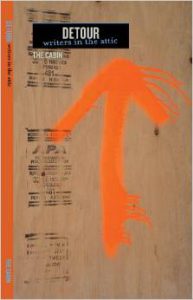 A few of my favorite articles written for Greenbelt Magazine:
ST{r}EAM July/Aug 2015
tinyExpanses July/Aug 2015
A'Tavola May/June 2015
Janjou Pâtisserie Oct/Nov 2014
Boise Depot July/Aug 2014
Christmas Past Nov/Dec 2013
Boise Creative Center Sept/Oct 2013
Amuma Says No Sept/Oct 2013
Elizabeth Sharp McKetta May/June 2013
Seize the Dance Jan/Feb 2013
A selection of articles from Eagle Magazine:
St. Jude Dream Home Giveaway Nov/Dec 2014
Christmas in the Village Sept/Oct 2014
Our Best Bites Jan/Feb 2014
Blast from the Past Jan/Feb 2014
Plum Hill March/April 2013
Dave Butler March/Apr 2013
The good old days at Boise Weekly:
The Art of Trees  May 2, 2007
Public Art and Pasta April, 4, 2007
City of Art October 4, 2006
Suicide is Painless (Book Review of A Long Way Down by Nick Hornsby) September 13, 2006
A League of Extraordinary Artists August 30, 2006
Breaking Glass August 9, 2006
In The Machine November 29, 2006
A throwback to the beginning of the not so journalistic world: The Arbiter
Warped Memories The Arbiter August 16, 2000. Pages 23-25