Nicole Sharp a fiction writer. She swigs coffee the way a dehydrated sailor with scurvy would whiskey. She is a purveyor of world travel and the perfect Cappuccino. When not writing, she dreams of the places she's yet to go and continues learning the Italian language. Her only fancy degree is a Bachelors in History. (Think Romans and Greeks.) She has several awards, an Artist in Residency and many publications under her belt. She received a 2018 Alexa Rose Foundation Grant for writing. Most recently her short story "Ithaca" was published in Detour: Writer's From the Attic, "Fireflies" published in East Jasmine Review and "Ending Up" published in Flare.
Want to know more?
Okay then…
Welcome to Nicole Sharp Writes. All about, you guessed it,  my writing life. The struggles, the stories, the craft, the caffeine, the journey, the…stories.
This is a place for my thoughtful reflections on life, rejection, and coffee. Not necessarily in that order. I have two blogs attached. The Writing Moose aka my quick entertaining meanderings about the world around me. And Always A Cappuccino, aka about coffee culture.
A few things about me:
I am a writer. (That one is kind of a given, huh?)
I have several bookshelves filled with books I've written. I have submissions flying across the inter-webbed ether, I have agents interested, I have been writing for local magazines for several years now, I have quite a number of short stories published and I have three loyal fans.
I love rambling on and on about the thoughts in my head. A lot of my thoughts have to do with the writing journey.  This whole blogging is kind of like a really strange one-sided date where I don't  know you exist and you can voyeur your way across my robust words.
Weird.
I have been writing since I was 12 years old. I knew I wanted to be a writer then, but it would take me a long time to get over the angst of adolescents and get out of my own way.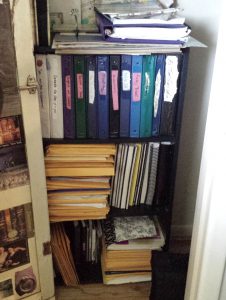 I have spent the past hundred years traveling, creating a mountainous pile of work, finding myself, writing, drinking coffee, traveling, getting married, writing, and having a baby. And writing.
I've found out a lot about trying to write with a kid. For example, babies do not make good lap top resting places, and when said kid gets older, they are not a reliable critique partners. I thought by second grade they were supposed to be able to grasp the subtleties of Hemingway.
I have four faithful readers (apart from my mom) who call my writing engaging, relatable and funny. I hope you find that too.
I am currently obsessed with Chuck Wendig over at Terribleminds who has no idea I exist and that's okay. I just wish he and I could be drinking buddies in the 1920s with Hemingway. Or at least stuck in a life raft so he would be forced to entertain me.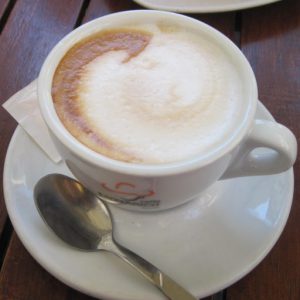 I am currently drinking a cappuccino. Always a cappuccino, which is my pet project on this very site. You'll find reviews of local coffee shops and my favorites in Florence, Rome, Southern California and wherever else my travels might take me.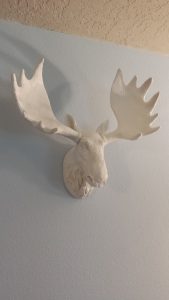 I really do love Moose. That's why my blog is The Writing Moose. Read all about why here.
I have indeed seen moose (moosesses). I love those awesomely strange, gangly creatures. I have a moose head hanging on the wall of my office and if I believed in animal spirit guides, mine would be a moose.
I am very glad you found me and stopped by!