Welcome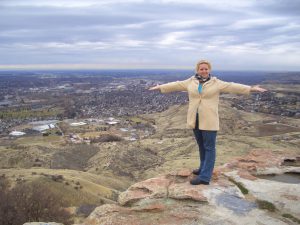 Hi there and welcome to Nicole Sharp Writes. All about, you guessed it,  my writing life. The struggles, the stories, the craft, the caffeine, the journey, the…stories.
While I had a blog for several years called The Writing Moose, I have since incorporated it into Nicole Sharp Writes so we can all be under one roof.
A few things about me:
I am a writer. (That one is kind of a given, huh?)
I have several bookshelves filled with books I've written. I have submissions flying across the inter-webbed ether, I have agents interested, I have been writing for local magazines for several years now, I have quite a number of short stories published and I have three loyal fans.
I love rambling on and on about the thoughts in my head. A lot of my thoughts have to do with the writing journey.  This whole blogging is kind of like a really strange one-sided date where I don't  know you exist and you can voyeur your way across my robust words.
Weird.
So, who the hell is Nicole Sharp?
I have been writing since I was 12 years old. I knew I wanted to be a writer then, but it took me several years to get out of my own way.
I took my first fiction writing class when I was 24, that's when I really embraced this whole writer thing.
I have spent the past hundred years traveling, creating a mountainous pile of work, finding myself, writing, drinking coffee, traveling, getting married, writing, and having a baby. And writing.
I've found out a lot about trying to write with a kid. For example, babies do not make good lap top resting places.
I am sarcastic. *See above baby lap top table comment.
Sometimes I like to curse like a dehydrated drunken sailor with scurvy.
I am currently obsessed with Chuck Wendig over at Terribleminds who has no idea I exist and that's okay. I just wish he and I could be drinking buddies in the 1920s with Hemingway. Or at least stuck in a life raft so he would be forced to entertain me.
I am reading Madeleine L'Engle A Circle of Quiet.  Razor Girl by Carl Hiaasen . And for the hundredth time A Moveable Feast by Hemingway. I'll also admit to a nice little stack of one night reads, my guilty pleasure, by some of my favorite authors: Julie Garwood, Arnette Lamb and Jude Deveraux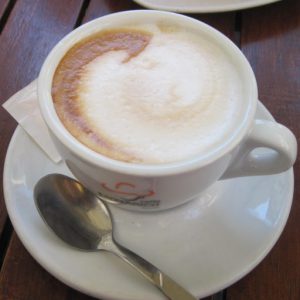 I am drinking a cappuccino. Always drinking a cappuccino. Unless I'm drinking water. Then I'm drinking water. Hmmm, maybe that could be my new band name, I don't have a band, but I'm always on the lookout for band names.  Always drinking a Cappuccino: ADAC for short. Or maybe not.
I have a blog, The Writing Moose, attached to this site. Click on over for a gander of more words I done did writ.
Why The Writing Moose? You'll find the answer here.
I have indeed seen moose (moosesses). I love those awesomely strange, gangly creatures. I have a moose head hanging on the wall of my office and if I believed in animal spirit guides, mine would be a moose.
I am very glad you found me and stopped by for a read.
Enjoy!