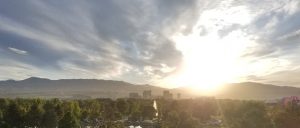 The fall school year is in full swing. The smoke that hung low and choked us for too many weeks has loosened its hold around our necks, and a glance at the ten-day weather forecast shows highs in the seventies after we fight the next two days of 95-degree heat.
With the end of the summer came the end of a peach season I have at my house.
We have two peach trees. And best I can figure, this year I gave away roughly 50 5 gallon buckets of peaches.
Don't worry, I kept some for myself. I've made 11 peach cobblers, 34 jars of jam (aka: Ice cream topping), and frozen 56 gallon bags of peaches.


I'm reading The Lost Art of Reading: Why Books Matter in a Distracted Time by David Ulin. A fascinating book that was published in 2010. I picked it up because he just came out with an updated version of this book. The Lost Art of Reading: Books and Resistance in a Trouble Time. Ulin is a critic and essayist for the Los Angeles Times and a conversation earlier this week with my dad brought up Ulin's recent article: "America's narrative has been disrupted".
It's thought provoking stuff, I'm still processing it, but thought since you, my loyal three readers, are reading this and Ulin is talking about the lost art of reading…well there you go. You can be through provoked right along with me.
I have been submitting my work to literary agents. That process I can tell you is a lonely and long road. I do a lot of soul searching out there. I've tried to quit as many times as I've gotten rejection letters. Every other month, I threaten to take my mountain of hard copies and burn them all in a glorious exercise of giving up. (And that would make a decent fire!)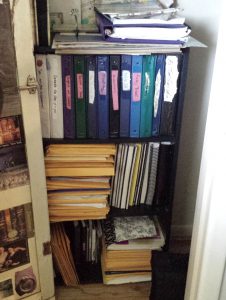 I found myself, in reply to the rejections saying "what good is reading the first five pages of my book going to do?" (Because that's all an agent looks at most of the time, the first five pages. If they like that, they ask for more. 85% of the time they ask for more from me. So I suppose I'm lamenting and giving my 'woe-is-me' speech about the slight 15% of rejections.)
So I was saying to myself  "they just need to get into the book, it gets really good." Of course, that comment said to myself as I was brushing my teeth brought about a thought process that ended with me rushing to my computer to rewrite the first 128 pages of my book because I decided I would just drop the reader into the thick of what's going on. So they have to be driven to turn the pages and try to figure out that's happening. I like it, I think it's stronger and I'm almost done with that rewrite.
I have another book I'd like to edit and then I'm getting prepared for November or National Novel Writing Month (NaNoWriMo) as some writers refer to it. I have an idea of a book that I'd like to tackle and I'm finally allowing that book space in my head to begin to percolate.
So that's what's been going on in the life of your local writer, happy September my friends.