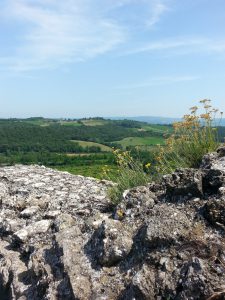 I've returned back home. My adventures over the past few weeks to California to visit my folks and some old friends, to Italy to see my sister…it's tightened a belt on the distance between myself and the rest of the world. Made it more accessible, smaller, more manageable.
I'm exhausted and finally came down with the cold I've been fighting, but that's okay. It's a small price to pay for the amount of rejuvenation I was given. Friends who reinforced my me-ness. Family who reinforced my wholeness. A culture that reinforced my love for learning and language and art. Views that reinforced the beauty of this world we live. I'll pay one stupid cold any day for such great returns.
I'm sure I'll have more in-depth thoughts later on my travels, but for now, let's be honest about what we all want: to see some pretty pictures.
Okay my friends, here you go.