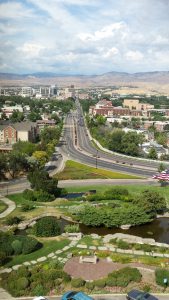 I forget the gem of a state I have here in my little corner of the world. And I'm thankful for my trips this summer that have reminded me why I've made this place my home.
Rumi said "It may be that the satisfaction I need depends on my going away, so that when I've gone and come back, I'll find it at home.
My idol, Madeline L'Engle said "Maybe that's the best part of going away for a vacation – coming home again."
And sure that's what I'm feeling.
Visiting my sister, seeing how she is 'living the life' in Florence, Italy is a wonderfully amazing experience. The kind of trip I often dream about as I muddle through my daily hum drums. And I'm not going to lie, it's nice to visit, to get out of the rut.
But the coming back…It's as if someone has wiped my eyes clear once again. I see the place I call home and all the wonders it has to offer and I realize, I too am 'living the life.'
In Florence, the life style is prone to outdoor fruit and vegetable markets. Each neighborhood has it's own fruttivendolo, fresh fruit and vegetable vendor.
Here, I have my own Mercato Centrale aka: Saturday Market in Downtown Boise. It's everything a farmers market should be. Glorious fruits and veggies stacked in photographic perfection. Fresh cut flowers winking in the morning sunlight. Homemade breads, darling jars of jam, and fresh cheese stand out in the crowd.
In Florence there are works of art created by men whose names have become synonymous with genius.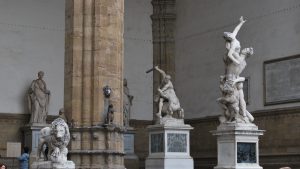 In my corner of the world, our art work is a little older. The chosen medium was rock. And it dates about 10,000 years in the past. The petroglyphs at Celebration Park by the Snake River is my Uffizi.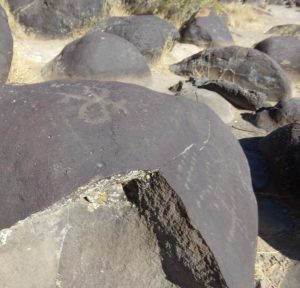 There is scenery in Tuscany, oh that glorious Tuscan Countryside. To be sure that is the stuff dreams are made of.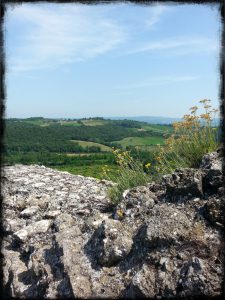 But there is scenery here in my own corner of the world that is sigh worthy as well.
I've been leaving home to wander the world over, so that when I returned, there as a sense of home to be had. My world shrinks and expands depending on my experiences. In 2001, Innsbruck Austria, I was in an Irish Pub (I know I know, I went all the way to Austria to go to an Irish pub?) Anyway, two beers in, someone calls my name. Which is strange, because who the hell do I know in Innsbruck, Austria? Turns out it was a kid I played soccer with on a co-ed summer soccer league. Talk about small world.
Then, I watch a program on National Geographic on Machu Picchu and my world swells in size once again. How am I going to get to Peru? Sigh.
I love the ebb and flow of travel, the going and coming. I'm in love with the process. The expectation and worry, the excitement and the novelty. There is something to the exploration of the new and returning to the familiar. Finding a piece of my self in the big old world, and at the end of the day, finding room for that new piece of self in the place I called home.