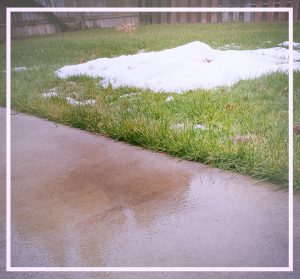 Sometimes I believe that I must write amazing inspired by gods type of things on my blog. But the thing is, most of the time the days just continue to roll, one into the other, and it's the writer who can make the everyday entertaining that is at the heart of great storytelling.
So this is a blog that is neither inspired nor ordinary. Just random thoughts for a dreary Thursday midmorning. Though, we'll get back to that aforementioned thought another day.
It's a rainy day in my little corner of the world, the snow melts in the valley here but for the skiers, the snow continues in the mountains. Christmas has been swept into boxes in the garage until next year.
Now it's time to greet resolutions. In my case, that means a renewed vigor in writing and submitting and the continued attempt to obtain an agent so I can obtain a publishing house so I can prove that writing is a job that can pay to keep the lights on….eventually…after a lot of really hard work. I hope.
Oh, and I'm getting ready for another birthday. Having a birthday in January, I've always gravitated toward making my day of birth my personal resolution day. I think we all do that with our birthdays though. This year I'll be turning one number followed by another number. Honestly, the number doesn't really bother me. I'm going to be 42 and I'm proud of that fact.
I must admit I've been lucky in that I haven't had any of the blues some attribute to turning 40 and beyond. I like to reason that my continual attempt to learn new things (grazie Italiani), keep up with my four-year old, and my yearly effort to challenge myself, are amid the reasons I stand open armed to another birthday.
For example, the year I turned 40 I did this hike in Palm Springs called the Cactus to the Clouds, the hike has the greatest elevation gain of any trail in the US. It took us 10 hours to go 12 miles because of the 8,000 foot gain in elevation. I did that hike with my dad. We will not be doing that particular hike again any time soon. Though, any angst I had about turning 40 that year, I left at the top of that mountain and I'm not going to get it back any time soon.
I like to  write a book in a month, thank you NaNoWriMo. So during the beginning of the holiday wind up season, I'm wrapped in a hysterical blanket of hurry-the-hell-up-and-get-this-stupid-damn-book-written. I was able to go zip lining this past December in Hawaii and of course I started 2016 off right by jumping into a frozen lake.
Some call my attempts a little crazy while others would look toward my personal achievements with a shrug of nonchalant 'so what?' And that's okay too. We've all got a little challenge in us that others see as amazing or crazy.
I'm just saying that I've found something amid the idea of personal growth and challenge, myself mostly. Of course, I hope I've found myself, otherwise I need to contact a therapist at once. Or a priest.
I digress.
I have a few ideas for 2016 in order to challenge myself. And as far as the writing, who knows what the publishing world has in store. I can only continue to fight the good fight and get out of my own way. Today, I'm actually having fun enjoying the ride. Crap. That must be some of the wisdom crap brought on by age.
Ah well…