We've made it to day 12 of Nicole's Virtual Favorite Things Party!
What a party this has been! I first want to thank each and every one of you who took part! I appreciate it so much. Those who were a bit busy to get back to me, I completely understand! This has been A Year. But I still hope you had fun exploring the answers.
I did not have an idea of what I was going to do when I first sent out an email asking for 'favorite things', so I was quite happy when I found that the answers began to come together in a few categories.
I thought I had one more category to go, but it seems I have exhausted all the favorite thing answers everyone sent. Which makes me think of my favorite comedian, Eddie Izzard and how at the end of his show, Dress to Kill, he said: "So that's the end of my show. I do like to end the show with a kind of 'huh' feeling."
But we all know that's not really my style. 
I look forward to the physical party next year! Of course, I've already had those who are out of town ask me if I would be willing to do this sort of Virtual party again. My answer is an resounding NO!
I had no idea what I was getting myself into. But if a year goes by, the spirit of the season will probably get me in the heart strings and I'll think, that was a cool thing, I should do it again! So, Ariane, yes, I probably will do something like this again. The good news is that I have a template of categories I can use. That might make things a bit easier next time. 
So I've been thinking all day, how can I end this? What can I give you, my friends, as a parting gift? I suppose I'll do what I always do, offer some laughers, some good wishes, some good words, and some hope.
First the laughter. Here are memes you have all sent me over this year that hit the right chord or got me through a particularly rough day.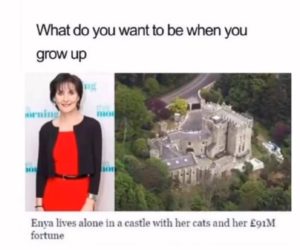 As for the beautiful words. I found this poem a few weeks back and now seems like a perfect time to share it. The poet is an artist who created this poem by asking people "In one word, how are you today?" This is what she created. A wonderful reminder, that after everything we've gone though this year, we can still hold fast to the hope.  
HEARTBREAK, FAILURE, PEACE, CONTENTMENT…BETTER
by Morgan Harper Nichols 
Let July be July.
Slow down and make space to breathe.
You are free to know peace
no matter your uncertainty.
Worry less about what comes next
letting tomorrow be tomorrow
while you focus on today.

For it is absolutely okay
to be fully present, on this Sunday
even without the answers
you thought you would have by now. 
And let this be the July you always remember.
The July you chose to believe beyond what was seen. 
Where you learned to trust that after everything happened,
in time, you would grow in courage to open up again.
And through it all, you will still be worthy of love,
no matter the times you were made to feel you were not enough.
Let this be the July you chose to rise above.
The month where everything changed,
and you decided you were free
to heal never be the same.

The July where to chose to come and rest
by the gentle waters of grace
that flows through the drought
of your anxious thoughts.
To come and just be
where the river flows,
through the middle of the desert of your unknowns,
slowing down long enough to find
after everything you went through,
they did not have to the power to take joy
away from you.

Light still pours through.

Let July be July.
Slow down and make space to breathe.
You are free to know peace
no matter your uncertainty.
Today will find us all in the final push toward Christmas morning. I have found myself over the past few days quoting  the ever immortal words of Beverly D'Angelo (Ellen Griswold to her Daughter, Audrey) from National Lampoon's Christmas Vacation, "I don't know what to say, except it's Christmas and we're all in misery."
The nice thing about quoting that so much, is the familiarity it brings to the holiday. But another idea that is also foremost in my mind the past few days is from an article I read a few years back in my Victoria Magazine. It hit me just the right way and solidified what I've attempted to do for myself each Christmas since. 
To celebrate the holidays was "to stop trying to live up to my own…preconception of how or what the day ought to be. Rather than chase Christmas like a lover that must be wooed or lost, I have found it much easier to sit still and let it find me…The secret of celebrating…is to empty oneself of all expectations so that there is room for the unexpected, or even the miraculous…" – Phyllis Theroux
My wish for you all is that you find an abundance of Peace this holiday season. And maybe a little of the miraculous can find you as well. 
One last favorite thing is brought to us by Sabrina. Here's her 2020 Season of Jolly Playlist. 
Merry merry!