Kindness…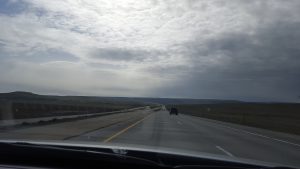 So, there is this guy who is going around the world with this idea. The idea being that amid the horrors and difficulties many of us face on a daily basis, kindness abounds.
I needed something to watch for like five minutes while I was pretending to rest and be getting over my cold last night. I stumbled on this show on Netflix called The Kindness Diaries.
Leon Logothetics is the man behind this show. An Englishman who went to the right schools, got the right job, and was living the life society sold him.  But after he achieved everything he was 'supposed to', he found this horrific truth. He wasn't happy. Actually, he was downright depressed and miserable.
So he did something amazing. He decided to go away. Actually, he decided to walk across America with only five bucks and the generosity of strangers. That experience resulted in a book and a TV show called "Amazing Adventures of a Nobody."
Now, it's been a few years since that experience and Leon has a different idea. Actually, it was more of a question he had posed to himself: Is there kindness in the world? Could he repeat his previous travels, only this time, could he make it all the way around the world based on kindness? He decided he would travel the world, just himself and his yellow motorcycle (complete with side car). As he traveled the world, he was going to do it by relying on the kindness of others. He wasn't taking a dime with him. He was going to rely on people across the world to help feed him, shelter him, and gas up his bike.
I'm a sucker for these kinds of shows. I love the adventure aspect of it. Having a gypsy heart that yearns to travel, I understand this need to go, but also this need to connect with the world. To make is a smaller place. To make it less fearful.
I watched Ewan McGregor's show called The Long Way Round (and later The Long Way Down) where he and his long-time friend decide to ride motorcycles around the world. They meet some amazing people, and they have some perfectly astounding adventures. And it was well put together and they planned for months. And they were well-funded. (And I was so jealous! Oh I'd love to do something like that!)
Now there's nothing wrong with being well-funded, but Leon's idea was an interesting one.
He had no idea who he was going to meet, he had no idea if it was even going to work. He just had this idea and this faith that humanity might prevail and a general path he was going to travel.
I watched all 13 episodes last night.
I cried, I smiled. It wasn't the best thing I've ever seen, production wise. It wasn't filmed and produced with the flare of Hollywood I've grown accustomed to. There were several holes I wasn't sure of. For example, he has a crew of three guys who are filming him. Where did these guys sleep? In the book Leon wrote based on the film, "I wanted the journey to be as intimate as possible yet I also recognized how many people could potentially be touched by it through the medium of TV. I decided to go with the TV crew. But only under one condition: they would stay back until I invited them into whatever story or life I was joining. I wanted to do this trip alone. And I wanted to connect with people first before cameras showed up in the background. The crew would be the silent sidekicks of my adventure; but in many ways, they would also be my witness. As will you."
(It still doesn't answer my questions about who funded the crew and where they slept and ate. Still…)
I was right there with Leon last night. For 13 episodes, I watched one man approach strangers and ask them to feed him, give him gas, and give him a place to stay for the night.
And people did.
And in the end, he made it around the world on kindness.
With the crap and horrors that seem to be taking hold of the world lately, I must admit I needed to OD on something as simple and beautiful as the idea of kindness.
Now, Leon didn't just expect kindness from people. He also wanted to give back. So he found several people along the way, who were so kind to him when they had so little, that he felt compelled to pay them back. For one homeless man who offered Leon a place to sleep for the night with him and his friends, Leon funded an actual house for the man and paid for him to go to school so he could get back on his feet.
For me, the most profound idea was that those who offered the most kindness were those who had so very little.
I look around at my abundance this morning. I have food in my fridge, a roof over my head and the love of a darling child and a good man who works hard for our family. I have good friends who make me laugh and hold my hand when I cry. I have a family who support my dreams…talk about rich.
Isn't it interesting how something can change your perspective on the little things in life. And isn't it interesting the way those little things can become everything?
There are two sayings that have hung around my head space this morning. The first is how Leon replies to people on twitter when people thank him. He insists we all try to "spread kindness like it's confetti…"
And the second is this quote from the beginning of his book The Kindness Diaries: "Act as if what you do makes a difference. It does." —William James