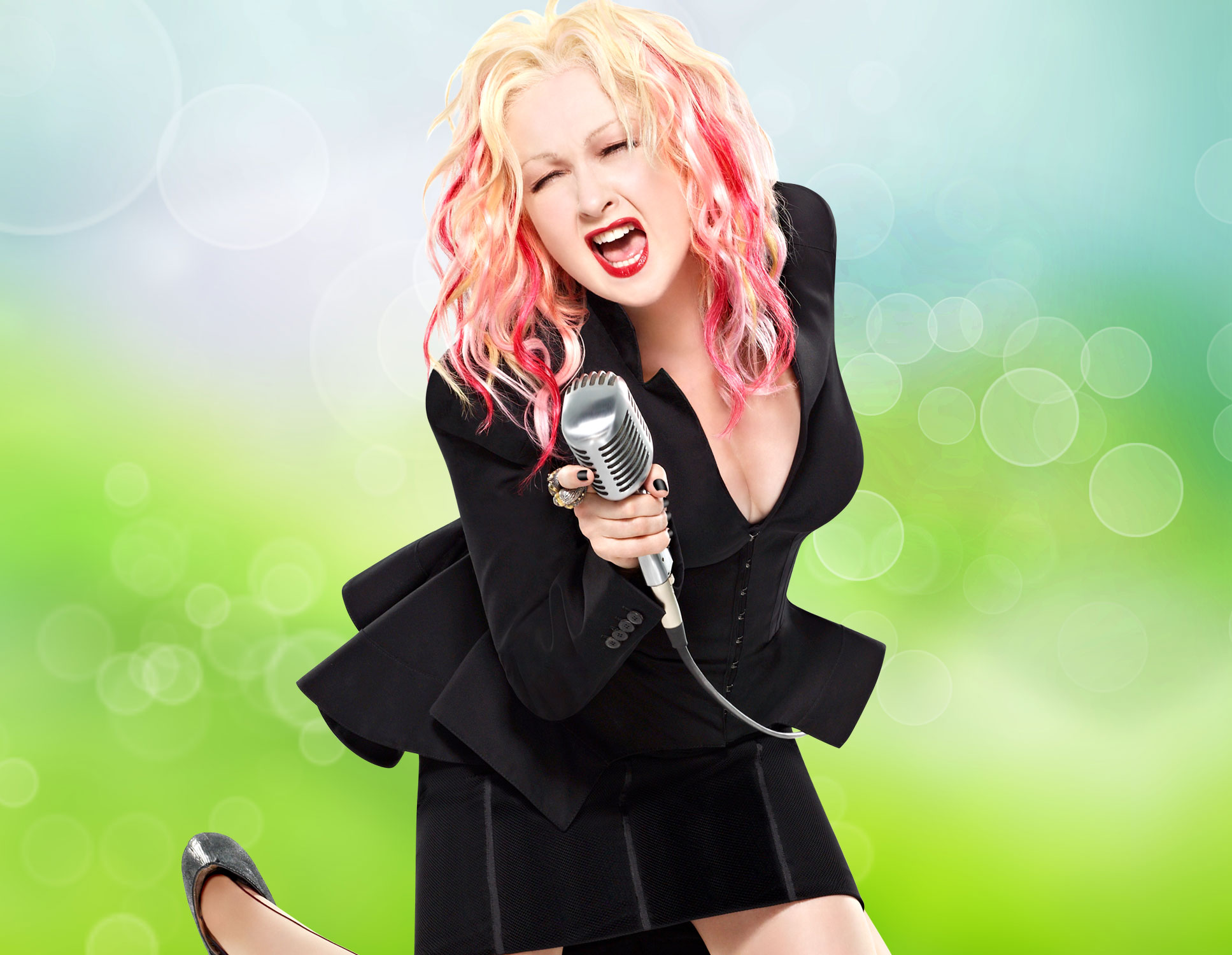 I heard an interview with Cyndi Lauper on NPR over the weekend, and ended up watching the whole thing on line; I cried my way through watching. I was just so touched and inspired.  I've always liked Cyndi Lauper, in that way a girl who doesn't know who she is and isn't ready to stand up for what she believes in likes things.  In that I mean: I wanted her album, I loved the color and the vibrancy of her on the cover. I loved the fun, I loved the life of the album as a whole.  Not to mention, my 12 year old self danced and bopped all over the house to her songs. I didn't understand what her songs meant, what she stood for, but now, looking back, I'm glad I had her album.  I'm glad I liked her.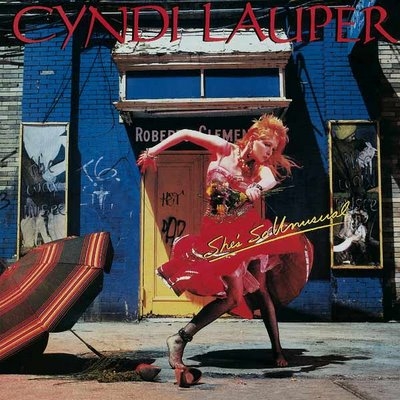 As the years passed, I would see Cyndi Lauper on award shows, giving thanks.  She showed up on the show Mad About You, and I saw a clip of her on Broadway in The Threepenny Opera a few years back, and I always thought, 'cool, I'm so glad she's still out there doing her thing.  She never changed and was always herself.'
I have been thinking about female role models lately and I am so grateful for Pink and Lady Gaga in the world.  Think what you will about these two, but they are strong, confident, successful women who have been through the tough times, come out on top, and through it all; never compromised their own integrity, spirit or self-worth.  I love that girls today have role models like this.  It didn't dawn on me until I was watching this interview with Cyndi Lauper that my generation had her.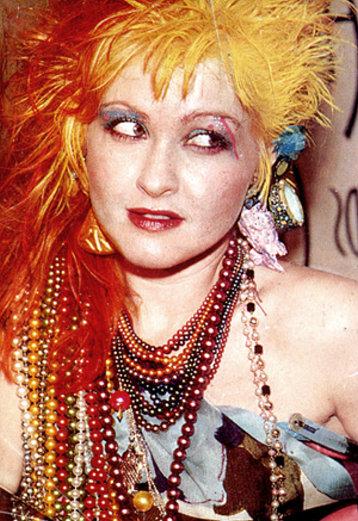 I might not have put all the pieces together and it might never have entered my young mind, but I was giving attention to a woman who was standing apart from the crowd, who did not look like everyone else and who was successful.  When Cyndi Lauper talked about doing the song 'Girls Just Wanna Have Fun' she said she wasn't crazy about it.  She thought it was demeaning, but then the guy she collaborated with on it said, 'perhaps, but if you do this song, think of what it could be'.  Did you know, when she did the music video for it, she demanded that all the 'girls' she was dancing around with and singing with not be of supermodel quality.  She wanted a rainbow of women who were different so that when girls were watching the video, they could see themselves represented. Who knew?
Well, Ms. Lauper is 60 this year!  She co-wrote and is starring on Broadway in the show Kinky Boots, based on the movie, inspired by a true story of a man who inherits his family's shoe business which is failing; but he saves the business by manufacturing boots for transvestites. (The movie was great!  The show seems to be getting great reviews as well!)
One of the most outstanding moments in the interview was when they talked about a duet of Time After Time she performed with Patti Labelle in 1985.  There was a moment in the song that gave me chills.
The end of the interview allowed for one question, Where do you find inspiration.  Cyndi had this to say:
"I still find inspiration in anything.  I think there's not one way to write, there's anyway to wirte.  Who cares.  Wake up in the middle of the night (use the voice memo on your phone)…it doesn't matter how you write. Find an instrument, feel it plays itself, well, get that melody put it down, you might not use it then.   You wanna write a poem, write a poem. Write all the bad stuff, who cares, eventually good stuff comes out and who cares, who cares where it comes from, as long as it comes. Let it come through you, and that's the bottom line."  She goes on to say that she isn't a genius, but she is just grateful that she is part of something bigger and creative.  That we all need to be grateful for the little miracles each day, and that even in the darkness, in the hard times, if you are grateful for even the slightest thing, you can still find inspiration no matter who you are.
I found out a lot I did not know about Cyndi Lauper, and she will be added to the long list of women who continue to inspire.
Here is the interview I watched from On The Media.