I don't laugh as much as I did when I was a teenager.  And as I recall, when I was  a teenager, we would laugh ALL the time.  That deep, giggling, infectious, full bodied laughter that distorted the face and often was a choking hazard, that kind of laughter is what I always remember.  Then something happens, those first bills hit, the economy takes a turn for the worst, worry greets each sunrise; there doesn't seem to be very much to laugh about then.
Last night, however, watching the Emmy's reminded me of my favorite moment from another award show.  In 2009, Hugh Jackman hosted the Academy Awards.  In his opening 'number' he says how because of the economy and budget cuts they were going to cut the first number, but he convinced the 'big wigs' that he could put on the number for next to nothing.  Music starts, and enter a barrage of cardboard cut outs, cleverly used with lawn furniture and other embellishments.  The part that made me giggle and then begin to laugh was when I recalled this one little moment that could have been easily missed, it was a moment when Hugh asks everyone to please welcome the 'Craigslist Dancers'.  Even now that tickles me.  It's so unassuming, so funny, and can you imagine that group of people who answered the listing and then had one night to throw together a number for an award show!  It's a movie in itself.
So from there, I began to reflect on the things that made me laugh, out loud, almost bringing a tear to my eye.  And I thought, what better thing to do with such thoughts than share them with you all.
So here's a little top ten list to brighten your Monday, or at least help you waste some time at work:
1)      Sassy Gay Friend: Romeo and Juliet.  The Second City has been coming up with these little wonders.  This one is by far the best.  The premise is easy, what if some of the heroines of literary days past had a sassy gay friend?  Well, their stories would have ended a little differently.
2)      Things People Said. There are a few sections to choose from on this site.  For example, excuse letters: "Please excuse Jimmy for being. It was his father's fault."
3)      Rejected Children's Book Titles.  This is an oldie but a goodie, it still makes me giggle. "Pop! Goes The Hamster…And Other Great Microwave Games"
4)      The Landlord.  I love Will Ferrell, I know he has had some misses with some of his movies, but there have been some funny ones as well.  This is a skit from the website he started called Funny or Die.  It's older, but it makes me laugh.
5)      A Digital Mother's Day Card. This is my brother and sister and I trying to do something nice for our mom, I swear.  This too is an older one, but it's still so flipping funny.  The comedy duo is called Barats and Bereta, funny guys.
6)      Awkward Family Photos. I know I've talked about this site before, but seriously, they add new pictures all the time, and some of them are laugh out loud freakin hilarious.  Just go see for yourself.
7)      365 Days of Stormtroopers.  I have this Star Wars obsessed husband, you see, and he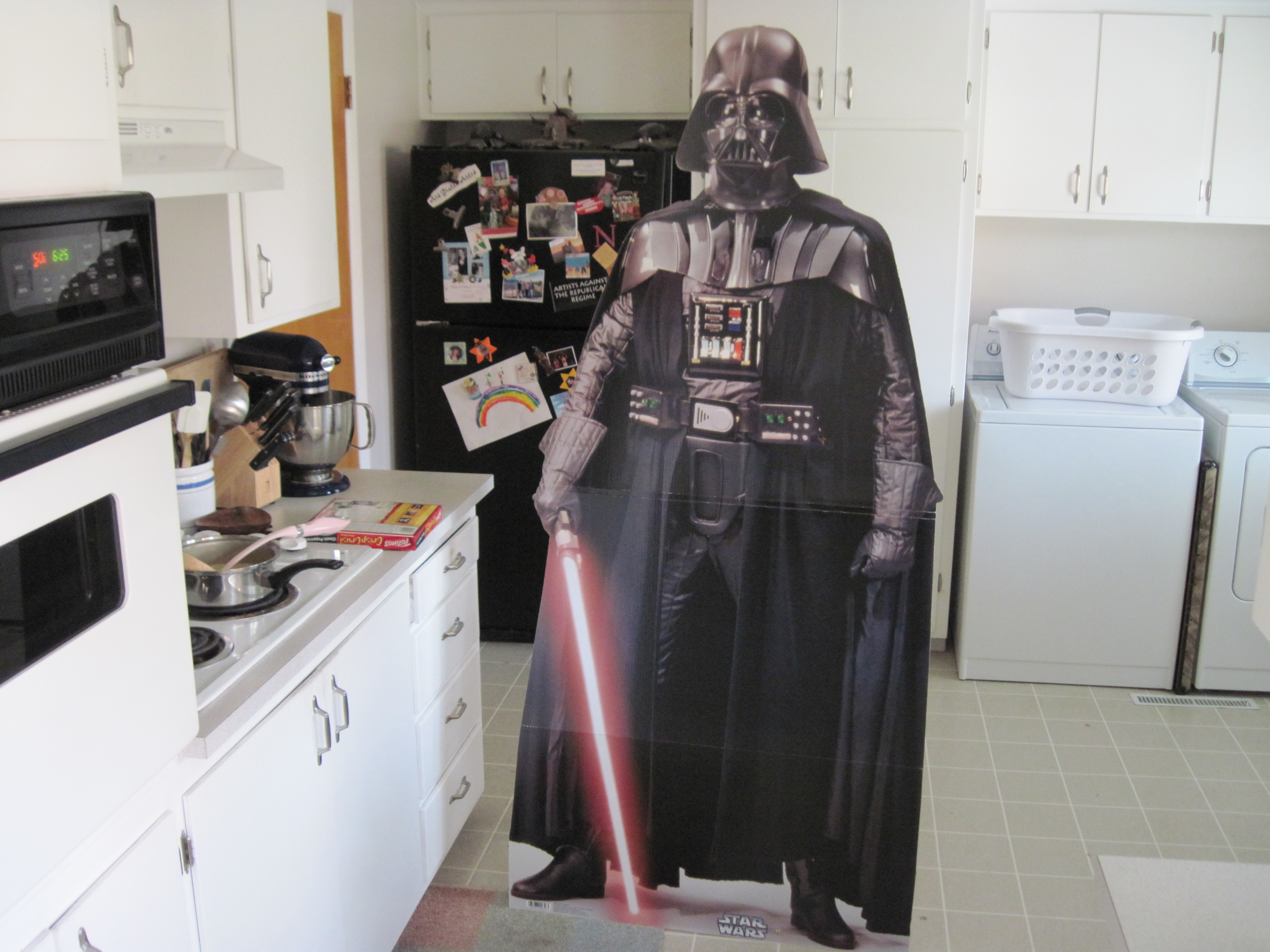 showed me this site…and even I have to admit, it's clever, and funny, entertaining, and yes, I laughed out loud a few times.
8)      The Oatmeal.  One man, one website, one sense of humor.  I don't know about that last claim, I just needed another 'one' to write.  But the whole website is designed and run by one guy.  My favorite that he did was a little tid bit on that book Twilight.  Funny!
9)    Shit my dad says. I wasn't going to share this one, mainly because I'm getting this book for my dad for Christmas.  So, dad, act surprised, okay? It's crude, it's rude, and funny as all get out.  Justin Halpren is 29 and lives with his 74-year-old dad. Justin "just writes down shit that he says".  For example:  "A parent's only as good as their dumbest kid. If one wins a Nobel Prize but the other gets robbed by a hooker, you failed."  Check out this link, the quotes are timeless, and apparently this is going to be a new sit com soon.
10) Pablo Francisco.  The Little Tortilla Boy.  I'll say no more.
And last minute additions:
A)   Axis of Awesome and their 4 chord song.
B)   Mind Match by the State.  This one is for my brother and sister who still laugh hysterically when the phrase 'all of them' is voiced.
I hope at least one of these bring a smile to your face!
Have a good week!  Buon Fortuna!