This message keeps popping up in my life lately.  I didn't know I wasn't being calm, but there it is.  Although, the message isn't just that I need to 'keep calm', it's that I need to 'Keep Calm and Carry on; Keep Calm and Rock On; Keep Calm and Eat Chocolate; Keep Calm and Drink Coffee; Keep Calm and Travel On; Keep Calm and Call Batman; Keep Calm and Buy Shoes; Keep Calm and Write On."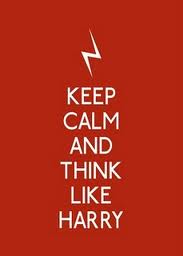 Well, this message got me wondering, just where did all this keeping calm originate?  Well, I'll tell you.
"Keep Calm and Carry On" was one of three morale boosting posters that were displayed across Great Britain during World War II by the Ministry of Information starting in 1939.  The idea was that these messages would help the general public during the difficult times that were sure to be ahead.
The interesting thing is that while the two messages "Your Courage,
Your Cheerfulness, Your Resolution will Bring Us Victory" and "Freedom is in Peril"; were prominent posters of the time, put in very public areas where people crossed them daily.  The poster, Keep Calm and Carry on, was supposed to be put up after the British invaded Germany. Well, this did not happen, so most all the posters were destroyed. However, 60 years later, in 2000, a poster was found among a group of old books that had been bought at an auction.
So the folks who ran the book store made a few replicas and the next thing you know, someone shows up to the British Antiques Road Show with a handful of these posters and a whole mess of copyright fights begin. (The dispute reportedly ended in 2011.)
Meanwhile, the nostalgia and retro-ness of this little poster
exploded and inspired a whole motley mess of coffee mugs, phone covers, purses, pillows and anything else you can think of to put this saying on.  And it wasn't just the poster that inspired, parodies of this quaint, British idea abound today.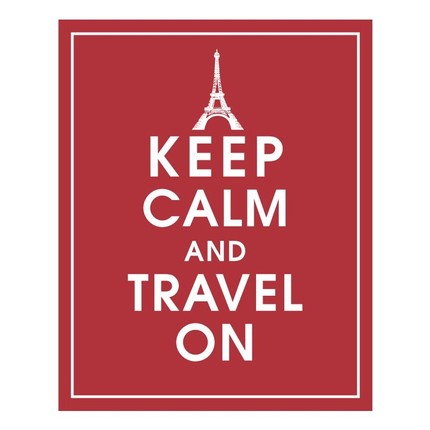 Isn't it nice to know that such a straightforward message can still have a smiling impact on our society today.