On one of the radio stations here in town they are having an all 80's weekend for Memorial Day, I think it's more of a kick off to summer sort of thing rather than a salute to the troops sort of thing.
They played Cruel Summer by Bananarama.  It was never my favorite song, but man; one moment I was driving my car and the next I was transported to my grandma's guest room with a tape player dancing around to the self-titled album by Bananarama.  I'm in 7th grade, I have a side pony tail, and I think I'm pretty cool.  I think there is a Sweet Valley High book nearby that I'll read before bed, and I'm so content in my own little world.
A few things got me about this moment of time travel clarity.  One was the tape player, I thought the sound was pretty damn cool, so loud on that little cassette player! (I didn't know any better, even though my dad went on and on about sound and concerts and all the records he played and growing up we might not have had much, but the man always made sure he had a decent sound system.)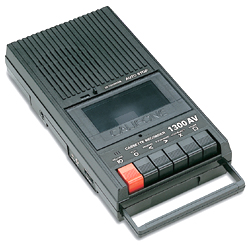 Second, the tape wasn't mine; I had borrowed it from a friend to record.  And third, I could have spouted off any of my friend's phone numbers at that point in time.
It was a time in my life when my friends and I were sharing everything. Was there a new song you wanted to hear and someone had the tape?  You borrow it and make a copy.  A lot of times we were making copies of copies; but I don't think we cared.  (Even in the 80's there was a way to pirate music.)  Someone had a book you wanted to read, after they were done, they would loan it to you.  And if you needed to call your friends and talk to them each night because it had almost been an hour since you saw them, you would dial their memorized phone number and take that long ass cord from the kitchen phone and hide in a closet or area of the house where you could try to get 'some sort of privacy' while you giggled and talked.
I suppose I'm having a bit of an old woman rant: 'in my day, when things were simpler, better, and we understood the value of a dollar…'
So there it is: In my day, when I was growing up…but how wonderful that I had those opportunities.  I can't even imagine what the 7th graders at this moment in time will be sighing and reminiscing about when they get to be of a certain age.  It will be interesting to find out.
Until my next fruitless meanderings…